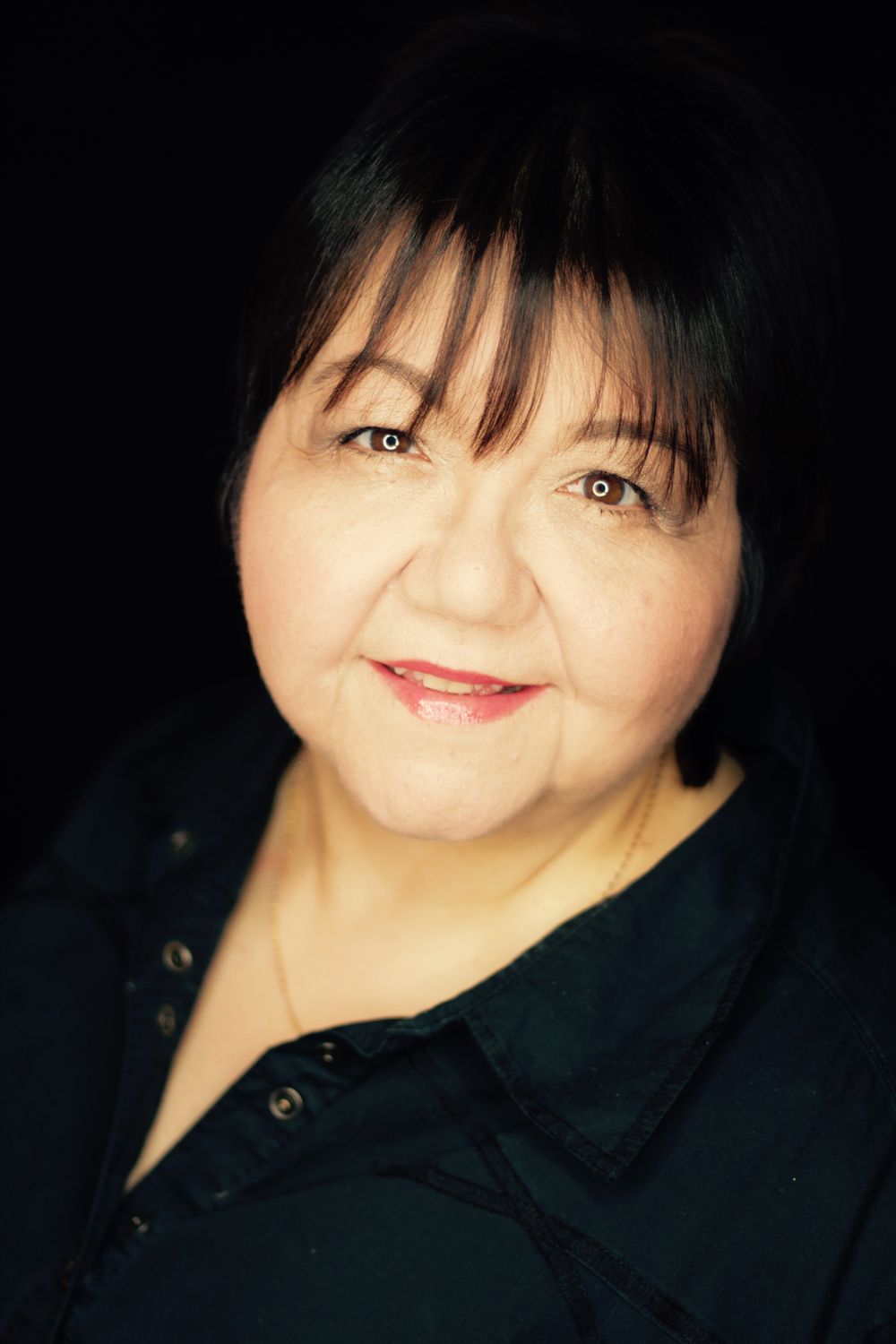 SHORT BIO  Emotional, heartfelt and eclectic: Norine Braun in 3 words. A Vancouver based singer-songwriter Norine Braun is an award winning artist (2018 Western Canadian Music Award Nominee, Banff Centre Musician in Residence, Canada Council For the Arts Award, Los Angeles Music Awards, Artists For Literacy) who has a slew of festival appearances under her belt. Her music blinks an eye to the past, while firmly looking forward, blending timeless elements such as blues, folk and soul, presenting them to the audience with a freshness and balance that are in tune with today's sensibilities. Norine's eclectic approach to songwriting and her prowess as a heartfelt performer are the fundaments of her solid reputation within her local scene, and beyond. 
LONG BIO 
Award-winning independent Canadian recording artist and singer-songwriter, Norine Braun released her 12th full- length blues rock album December Falls December 4, 2020 Vancouver-based blues-rock singer-songwriter Norine Braun has cooked up a Christmas album during her time in quarantine that offers up several swingin' new holiday-tinged tracks and peppers in her rowdy take on some old chestnuts. The veteran songstress' new tracks frame the season in a new way, shirking the traditional style much in the way rock n roll originally came in and rebranded the idea of Christmas by the likes of Brenda Lee and Elvis Presley. December Falls encapsulates the whole period of transition that comes with the new year, not just the day itself. God knows we're all ready for a transition!
The former bluesy roots rock album Through Trains Windows was inspired by Braun's cross Canada Riding the Rails tour as Artist On Board with her partner Alice Fraser last year. Travelling over 6000 kilometres from Vancouver to Toronto, Ottawa, Quebec City, Montreal and Halifax, Norine absorbed the ever changing vast and beautiful panoramas from the Rocky Mountains to endless prairie sunsets, boreal forests and the Atlantic ocean.  With no wifi and time to reflect on nature and the paradoxes of life, Norine met and communed with the diversity of fellow sojourners from all over Canada and around the world. Following the tour, as a Musician in Residence at Banff Centre for the Arts and Creativity, Norine wrote most of these compelling songs in her studio facing Sleeping Buffalo Mountain. So climb aboard, sit back and close your eyes let the rhythm of the train soothe and inspire while conjuring up feelings of nostalgia and dreams. 
Her previous album received a Canada Council of the Arts award to compose the concept album which is a masterful body of creative work titled "Gone To The Spirits"  based on the engaging and dramatic life story of Ququnak Paǂkiy who was a Two Spirit, Kootenay prophet, messenger, chief and guide who lived in the early and mid-19th century and written about in numerous explorer's journals including land geographer and fur trader David Thompson (Koo Koo Sint). Norine is of mixed ancestry Metis and Ukrainian and self identifies as Two Spirit. Norine was nominated for the 2018 Western Canadian Music Awards as Spiritual Artist of the Year for this album. 
An eclectic creator, Norine Braun expresses universal themes and paints refreshing and meaningful musical landscapes. At times miraculously taking the "Blues" to new heights such as her song 99% . A relentless live performer, who is always true to herself and to those that embrace her work, Braun rides the crest of the wave of non-commercial stylists, delivering grit and sensitivity in one deep breath. Often compared to some of music's groundbreaking pioneers, Norine Braun is a unique gem, a diamond in the rough blossoming into a synergistic melting pot, that can only be defined as her own. 
Norine Braun thrives on live performance and connecting with audiences worldwide. From New York City to Quebec City to Tokyo and beyond, Braun has performed at the Vancouver 2010 Winter Olympic Games, at theatres, festivals, coffeehouses, casinos and clubs. Her appearances on the main stages of numerous festivals including the Vancouver Pride festival and an appearance on Breakfast Television have established her presence and grown her fan base. 
Devotedly universal in her lyrical content and accessible to listeners who hold her words close to their heart, such is the norm for this seasoned songsmith. Norine has the uncanny ability to deliver captivating versatile vocals and harmonies that pull at the listener's heart.  She is certainly an indie tour de force, who forges ahead to add surprising layers of colour and is a deep breath of fresh air, to the vast wilderness of the Canadian musical landscape. 
Norine wrote, directed and produced her latest music videos Crosses and Sweetgrass and Sleeping Buffalo both from the new album Through Train Windows. 
 
Discography 
1996 Modern Anguish 
1999 Miles To Go 
2000 Crow 
2001 Norine Braun and the Mood Swings 
2003 Now and Zen 
2007 Evolution of the Blood Star 
2008 Acoustically Inclined 
2010 Lost Tracks Bootleg Digital EP/I Believe You Single 
2011 No. 8 
2013 Conventus The Eye of the Heart 
2015 Kind of Jazz Digital Album  Compilation of Norine's Jazz compositions from various albums 
2016 Gone To The Spirits 
2017 Kind of Blues  Compilation of Norine's Blues compositions from various albums
2019 Through Train Windows
2020 December Falls
Film/Television Music Credits 
2000 Wings Over Canada (TV) 
2001 Internecine (short film) 
2010 Behind the Eight Ball (feature film) 
2015 Inspire (documentary)  
2018 The Snot That Ate Port Harry (animated feature) 
Awards/Grants/Residencies:
2021 First Peoples Cultural Council Grant for new album creation
2021 Canada Council For the Arts Award Professional Musician Grant for New Album Composition
2020 ShowcaseBC Songwriting Grant CreativeBC
2019 First Peoples' Cultural Council and BC Arts Council's Aboriginal Arts Development Award for music video Crosses and Sweetgrass 
2018/19 CreativeBC Amplify BC Program Awarded 2 Grants one for recording the album Through Train Windows the second for music video Sleeping Buffalo 
2018 Western Canadian Music Award Nominee Spiritual Artist of the Year for Gone To The Spirits 
2017 The Banff Centre for Arts and Creativity Musician in Residence 
2017  Finalist in the national Canadian Songwriting Competition for the song Coyote from Gone To The Spirits 
2014 Canada Council For the Arts Award Professional Musicians Grant for Gone To The Spirits album composition 
2010 FACTOR Showcase Grant for Kansai International Music Conference Showcase Performer Osaka Japan and Tokyo Showcase 
2008 Winner Los Angeles Independent International Music  Awards Female Singer-Songwriter of The Year Jazz Category for song Crystallize 
2006 Winner Artists For Literacy Songs Inspired By Literature International Songwriting Competition for song Conformity 451. The SIBL collection was released in 2015.
Partial list of Venues Played: 
Summer Stages City of Burnaby 2021
Music on the Wharf Maple Ridge Historical Society 2021
Massey Theatre New Westminster Open Space Concert Series 2021
Kitsilano Showboat Virtual Festival 2021
City of Burnaby Celebrate the Season Virtual Festival Shadbolt Centre For the Arts 2020
Richmond Maritime Virtual  Festival 2020
Kitsilano Showboat Virtual Festival 2020
West End Car Free Full Circle Stage Virtual Festival 2020
Langley City Virtual Canada Day Celebration 2020 
Performance Works Granville Island Groundswell Social Venture Showcase 2020
Shadbolt Centre for the Arts - Deer Lake Craft Festival 2019 
5 Corners Busking and Comedy Festival White Rock 2019 
Pîkiskwe-speak Art & Film Installation Opening Vancouver Central Library 2019 
Word Vancouver 2019 
Indigifest 2019 Victoria 
Richmond Maritime Festival 2019 
Trout Lake Concert Series 2019 
National Indigenous Peoples Day Celebration Gulf of Georgia Cannery National Historic Site 2018 
Talking Stick Festival 2018 
The Carleton Halifax NS 2017 
Via Rail Artist On Board Vancouver to Toronto and Montreal to Halifax October 2017 
CKRL Live at Le Sacrilege Bar Quebec City 2017 
Fou-Bar Quebec City 2017 
Avante-garde Bar Ottawa 2017 
Junction City Music Hall Toronto 2017 
Gabriola Island Music Festival 2017 
Desert Daze Music Festival 2017 
Music at the Cannery Concert Series 2017 
Davie Street Party 2017 
Poco Summer In the City Concert Series 2017 
National Aboriginal Day Trout Lake 2017 
Kanata Festival 2017 
Vancouver Pride Main stage 2016 
Music By The River Pier Park Festival Stage 2016 
Kaleidoscope Festival 2016 
Columbia StrEAT Festival 2016 
Studio Records Vancouver 2016 
Envision Financial Concert in the Park 2015 Abbotsford 
Summer In the City POCO Concert Series 2015 
The Summer Music Lounge The Village Park Royal 2015 
National Aboriginal Day Trout Lake 2015 
Nikkei Matsuri Festival Nikkei National Museum & Cultural Centre 2014 
1st Annual International Blues Music Day  Vancouver Fan Club 2014 
Gallery Vertigo Vernon BC  2014 
Wednesday on the Wharf Concert Series Salmon Arm 2014 
Surrey Pride 2014 
Cafe Koi Calgary AB 2014 
Hyack Festival Uptown Street Festival New Westminster 2014 
Char's Landing Port Alberni 2014 
Copper Owl Victoria 2014 
Party in the Park 2013 Mainstage Chilliwack 
Concert in the Park 2013 North Van -MetroVancouver Park 
Music on the Wharf  2013 Maple Ridge Historical Society 
2012 International Blues Challenge- A Night of Vancouver's Best Blues Bands 
Cultus Lake Live at the Gazebo Music Series 
Richmond Concerts in the Park Series 
The Railway Club 
Cates Park Concert Series 
Out in the Woods Festival Greenwich NY 
Edgewater Casino WAVS Benefit Vancouver 
Beatniq Jazz and Social Club Calgary 
Jlounge 
SHE BOOM CFRO benefit concert. 
Vancouver 2010 Winter Olympics 
Roundhouse Performance Centre 
Cellar Jazz Club 
Cafe Chaos Montreal 
The Triad NYC 
Shibuya Home Tokyo 
Seattle Rockrgrl Music Conference Showcase Performer 
Kansai International Music Conference Showcase Performer Osaka Japan 
The Backstage Lounge Arts Club Theatre 
Capones Restaurant and Live Jazz Club 
Duncan Garage Showroom 
Davie Day TD Canada Trust Festival Stage 
Breakfast Television 
INFLUENCES: 
Tash Sultana, Amy Winehouse, kd lang, Earth Wind and Fire, Colin James, SRV, Ray LaMontagne, Stevie Wonder, Elvis, Jeff Buckley, Esthero, Johnny Cash, Prince, Bette Midler, Björk, Radiohead, Led Zeppelin, Portishead, Madonna, George Michaels, Aretha Franklin, Anita O'Day,  Diana Krall, Nat King Cole, Natalie Cole, Stevie Nicks, Connie Francis, City and Colour, Debussy, Madeleine Peyroux, Norah Jones, Sade, George Benson, AC/DC, Tears For Fears,  St. Germain, Final Fantasy, The Pretenders, Blondie, Dolly Parton, Suzanne Vega and Patsy Cline to name a few.